Full Form of OSM software is Operating system for Manufacturing software that helps to standardize the processes in the industry and integrates different departments and smoothen's the communication between different departments. A common database is used so everyone is on the same platform. OSM solves all your problems and helps in fast decision-making. OSM is not cost effective but the problem solver which takes care of all the activities done in an organisation.
I am sure that implementing OSM will prove to be an asset for your company rather than a liability. OSM systems helps the companies by giving them a real time picture of their operations such as accounts, production, inventory, order processing etc. Most of the OSM systems are modular in structure, workers are provided the access of modules which they have been authorized, they can access only that data and reports, the full access is with the higher authority. The security of the company is maintained by using a modular security. OSM is a tool for industries to manage costs, services and production.
OSM was first used by manufacturing companies to handle store and inventory. OSM software supports and produces automated reports in real- time. OSM now just not only performs the back-office operations but also performs the operations in the front. Enterprise Resource Planning software comprises of other modules which are otherwise purchased individually, based on the needs and capabilities of the organization. Each OSM module is focused on particular area, such as finance and marketing.
Some of the most common OSM modules are as sales, finance, NPD (New Product Development), stores, quality assurance, manufacturing, purchase, HRD, Purchase, Tech Support, Payroll etc. The main feature of an OSM system is a shared database that supports multiple functions used by different units.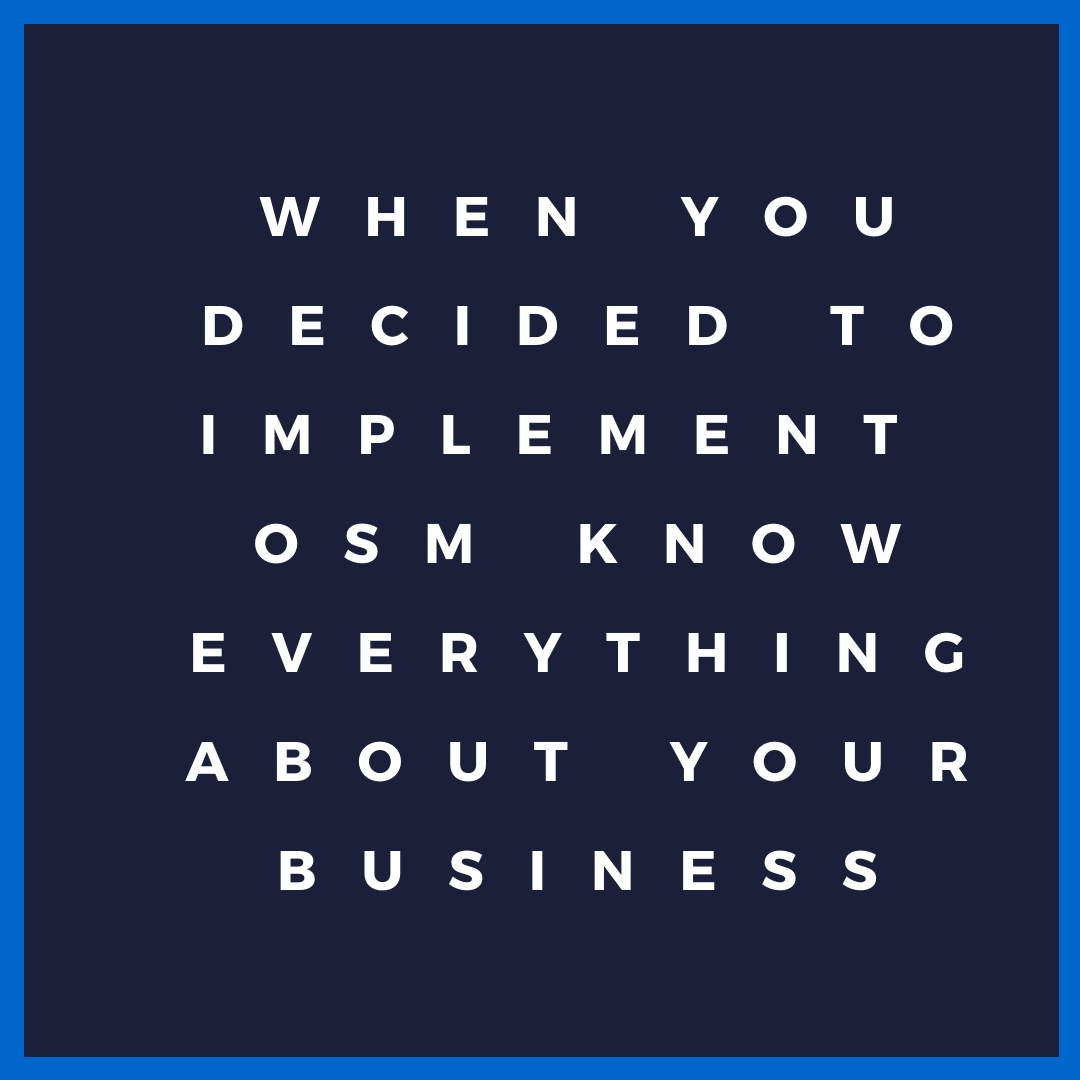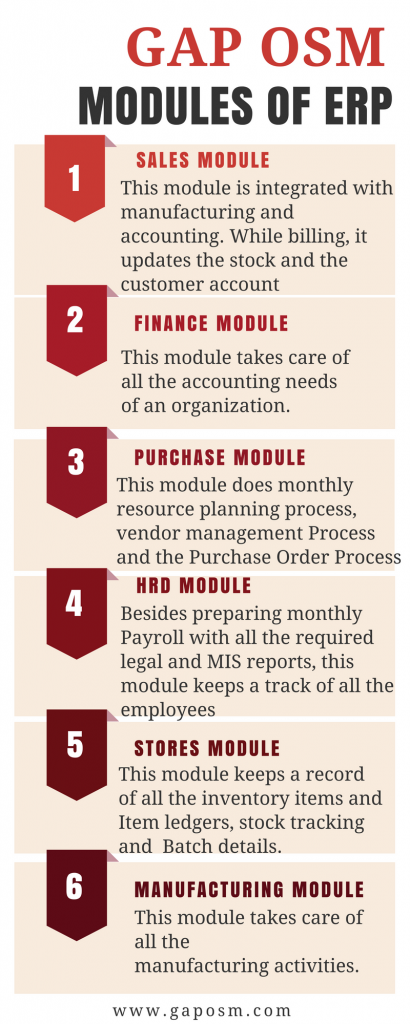 Why is OSM important to a company?
OSMTM is required so that the business that you are running smoothly and you are gaining profits. The better use of OSM is done when there is need of proper organizing and streamlining of the business processes involved in the organisation.
Operating system for Manufacturing has the potential to manage all the business activities and when there is any downfall or breakdown in the business it is recorded and managed by the OSM that is why OSM is important to a company. The work of the Accounts and Finance, Human Resource Department, IT department, manufacturing etc. is streamlined by the OSM.
OSM is an onsite and cloud OSM which has the potential to manage all the work all you need to do is to just implement OSM and enjoy its benefits. All the data is available at one place and no one can temper that data.
Many manufacturing industries think that they do not need OSM and their processes are simple and they can manage it without OSM. But its not true OSM is required by every organisation whether it is big or small. OSM helps in making real-time decisions based on the data available in the OSM. The business processes are made more efficient through OSM. The data available will be more accurate and therefore the processes involved in the procedure will be accurate.
The operational efficiency will improve therefore there will be no breakdown or tear-down. Through OSM there will be a balance between supply and demand which ultimately leads to a happy customer.
The customers will be available to see their order details, pending orders, orders acknowledged etc. There is visibility between supplier and the customer. ERPs greater version is OSM which is Operating system for Manufacturing. When OSM is implemented in a company then all processes are managed by the software and provides solution to the problems faced by the industry.