Very

Complex

, Very

Innovative

, but very

Simple

to use . If organizations can spend less of their time and effort in maintaining day-to-day operations by eliminating complexity through Simplicity,then they could invest more in the organization's growth and future.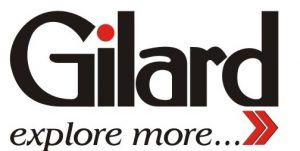 Gilard Electronics Pvt. Ltd
Gilard Electronics Pvt. Ltd started as Gilard Radio Corporation in 1961 and it incorporated as Gilard Electronics Pvt. Ltd in 1983, Gilard Electronics Private Limited are engaged in manufacturing a huge gamut of Automobile Switches for our customers. It offer various kinds of Switches like LCV Switches, Tractor Switches, Resistors, Toggle Switches, Micro Switches, Mini Micro Switches, Resistor Blowers, Combination Switch- SML, Tractor Switches, AC Switches, Wiper Motor Cover Sub Assembly, Wire Assemblies, Snap Action Switches etc. Gilard is our first and the most trusted client and has been using G.A.P operating system for manufacturing for many years.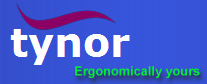 Tynor Orthopedics
Tynor Orthopedics is the best known for orthopedics products all over India. It provides wide range of products with high quality and affordable prices. Within a span of 15 years Tynor has grown to become one of the top brands in India for Orthopedic appliances with 500 dealers spread across the country and overseas dealers in about 30 countries. It  provide high quality health care products at affordable prices to the masses. Tynor has been our client for the past 2 years and have been using G.A.POSM effectively and efficiently. Tynor is leading brand for orthopedics products in India.

Smart wonders School
Smart wonders School is an aesthetically beautiful place for learning. Situated in the heart of Mohali, Sector 71 the school is well connected by road with the neighboring cities of Chandigarh and Kharar.  SWS is the smart school with all the modern facilities of learn and study. It is their mission that our students became Confident, Competent and Caring global citizens who will rejuvenate the spirit of human values and discourage discrimination on the basis of religion, caste and economic background. SWS has been our client for the past one year and are happy with our services.
Citizen Group
In the year 1990, when the Auto component manufacturing activity was started under the name CITIZEN PRESS COMPONENTS, the entire business was renamed as CITIZEN GROUP. CITIZEN Industries Manufacturers & Exporters of Auto Components, Shock Obsorber Components, Oil Seal Springs, etc. Citizen is the new customer of G.A.POSM and G.A.P enthusiazes to support them  whenever any problem is faced.
There are other companies of CITIZEN Group who are using G.A.POSM are:-
K.S Munjal Industries
CITIZEN Autos
CITIZEN Press Comps
CITIZEN Press Components Private Limited