Very Complex, Very Innovative , but very Simple to use .

If organizations can spend less of their time and effort in maintaining day-to-day operations by eliminating complexity through Simplicity,then they could invest more in the organization's growth and future.
Gilard's OSM Consulting Wing has a dynamic group running the show. The team comprises of individuals with different backgrounds. Find the team below : 
Sanjiv Singh – Founder and Managing Partner
Sanjiv's extensive experience includes OSM i.e. Operating system for Manufacturing development, organizational change management, implementation project management and value analysis. With an experience of more than 35 years in a manufacturing industry and 27 years in program coding, Sanjiv is the main driving force behind Gilard Application Programmers LLP. In addition to his OSM experience, he has also helped organisations with strategic planning, business process mapping and re-engineering.He further demonstrates his innovative and unparalleled industry experience as the lead facilitator of G.A.P OSM software development workshop. He has written many articles on OSM, guiding people as to how they can maximize their gains through OSM.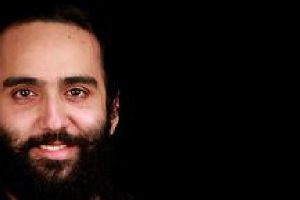 Manjiv Singh - System Consultant
Manjiv is promoting the company, brand and products to the world and trying to drum up as much publicity as possible. He is B.Tech (Mechanical) and has worked for more than 3yrs in manufacturing industry as Manager Operations.His key strength includes : Coming up with PR strategies, Building relationships with the media, Writing press releases and calling around whenever you're trying to generate publicity, Writing reports on media coverage data, Overseeing content production (adverts, videos, social media and online PR stunts), Arranging press conferences and events, Overseeing market research, Bringing in new business opportunities, Managing client relationships, Overseeing social media PR strategies.
He also plays a key role in various CSR actvities/events organised by the company EHSAS Team.
Navneet Patiyal – Sr. Programmer (PHP Development)
Navneet is MCA / MSc (IT) with extensive php knowledge. Worked on various core php projects and framework applications. She is responsible for converting logic into php programmes. She has been innovating ERP with her expertise skills.
Skills / Knowledge Base : HTML/CSS3, Programming - CORE PHP/mySQL, MVC Framework (Laravel), Javascript/AJAX.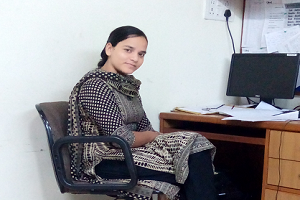 Ramandeep Kaur- Programmer (PHP development)
Ramandeep Kaur has done B.Tech in CSE with efficient php knowledge and has worked on various core php projects. She is php programmer who can convert logic into php programmes and has been handling various modules of OSM on her own. She has good designing capabilities and has created unique  templates of HTML/ CSS. She is enhancing ERP and its various modules by her innovative skills.
Skills / Knowledge Base : HTML/CSS3, Programming - CORE PHP/mySQL, MVC Framework (Laravel), Javascript/AJAX.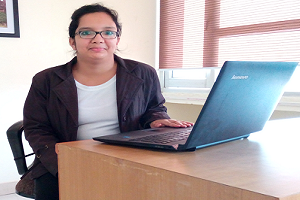 Gagandeep Kaur- Web designer and WordPress developer
Gagandeep Kaur is B.Tech (CSE) and has wordpress and HTML/ CSS knowledge. She has developed various informative websites for G.A.POSM which has been used for the promotion or marketing of G.A.P Operating System for Manufacturing and is good in content writing.
Skills / Knowledge Base : HTML/CSS3.1, Programming Knowledge: Core PHP, CMS (Content Management System).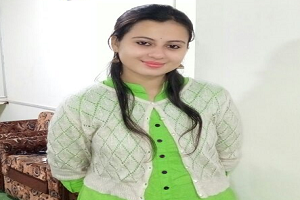 Nisha- HR Manager
Nisha joined as HR cum Business Manager of G.A.P in Sep 2016. She has worked for more than three years in Human resources cum Business management. Nisha has a vast knowledge of management from her past experiences in top notch IT firm like HCL. She oversees the company's finance, accounting, business development and HR gamut viz Recruitment, Safety, Employee Relations, Compensation and benefits, Statutory Compliance, Training & Development, Employee Engagement etc.
She also plays a vital role in CSR activities organized by the company.
She is also an three times awardee in the field of 'Environmental Conservation' from honorable Education Minister of Punjab.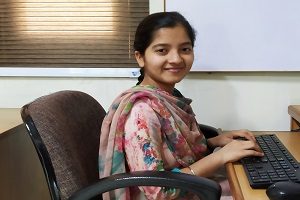 Harpreet Kaur- Programmer (PHP development)
Harpreet Kaur has done M.Sc. (IT) and with her intelligence she has grabbed many concepts quickly and is now working on various modules of G.A.P OSM on her own. With her innovative ideas she has been able to manage the templates of ERP easily and has made unique and attractive templates using HTML/CSS. She has been able to manage the modules with her hard work and grabbing capability.
Skills / Knowledge Base : HTML/CSS3, Programming - CORE PHP/mySQL, MVC Framework (Laravel), Javascript/AJAX.
Astha Tyagi - Jr.programmer (PHP Development)
Astha has done B.Tech in Computer Science and she is an amazing all-rounder and has the ability to give her contribution in every field of the company. With her incredible knowledge of converting computational procedure into machine code and apply her ideas in building inventive templates to enhance the vision of ERP she has made her contribution in making ERP.
Skills / Knowledge Base : HTML/CSS3, Programming - CORE PHP/mySQL, MVC Framework (Laravel), Javascript/AJAX.
Career Opportunities
Our company offers a wide scope of future growth and has earned a good reputation in the market. We seek association of young and dynamic individuals to work in our organization. Unlike other business enterprises, our employees work hard to achieve the goals and objectives of the organization. We are highly recognized in the national and international market for our quality products.
Our congenial working environment assists employees to work efficiently for the organization and deliver substantial results for its growth. Interested candidates
may send your resume to hr@gilard.com.