Smart Factory 4.0 helps to monitor the performance of the machine which means tracking the status of the machine, whether the machine is running or is being idle, the machine monitors the speed, temperature, pressure and other parameters. The parameters which the machine can record and what is the purpose of the machine can be done easily.
If you can attach a sensor to a machine, on the level of its automation, one can track the functioning of the machine. Nowadays sensors can track many parameters as many as you desire. The data is recorded by a machine monitoring device and is recorded in the software. This also notifies the person who is operating the machine, so that he can take necessary action. The software cannot operate the machine as it has to be operated manually but it records all the working on the machine. Industry  4.0 is going to digitization and reducing the manpower.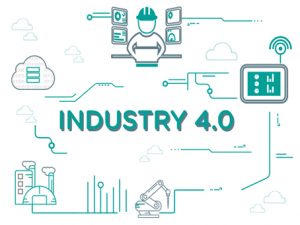 The data on the devices is captured and and review periodically to review the performance of the machines. The software which is showing the data on the screen is designed by our specialized programmers who have been working on it for many years and made the software such which can solve all the digitize all the processes in the industry.
Your customer can exactly know how much material have been produced what is the quality and quantity and can track the material till the time of delivery and til it reaches the customer end. The software also automatically mails and places order for raw material to the vendor, the machine monitoring device tracks the production of the machine and automatically notifies the vendor of the order for the reorder quantity. Each part raw material is imprinted with a unique serial number carved on it as a bar code and that serial number is recorded in the software. If any part is defected its serial number is displayed in the report of defected items and you can check the same batch for the same defect in any other part and replace that parts. The vendor can also use this data to fix the issue. The vendor can also read this data and deducts the value of rejected parts. All the industries who are using industry 4.0 are into digitization and all their working are digitized and they have moved towards digitization.